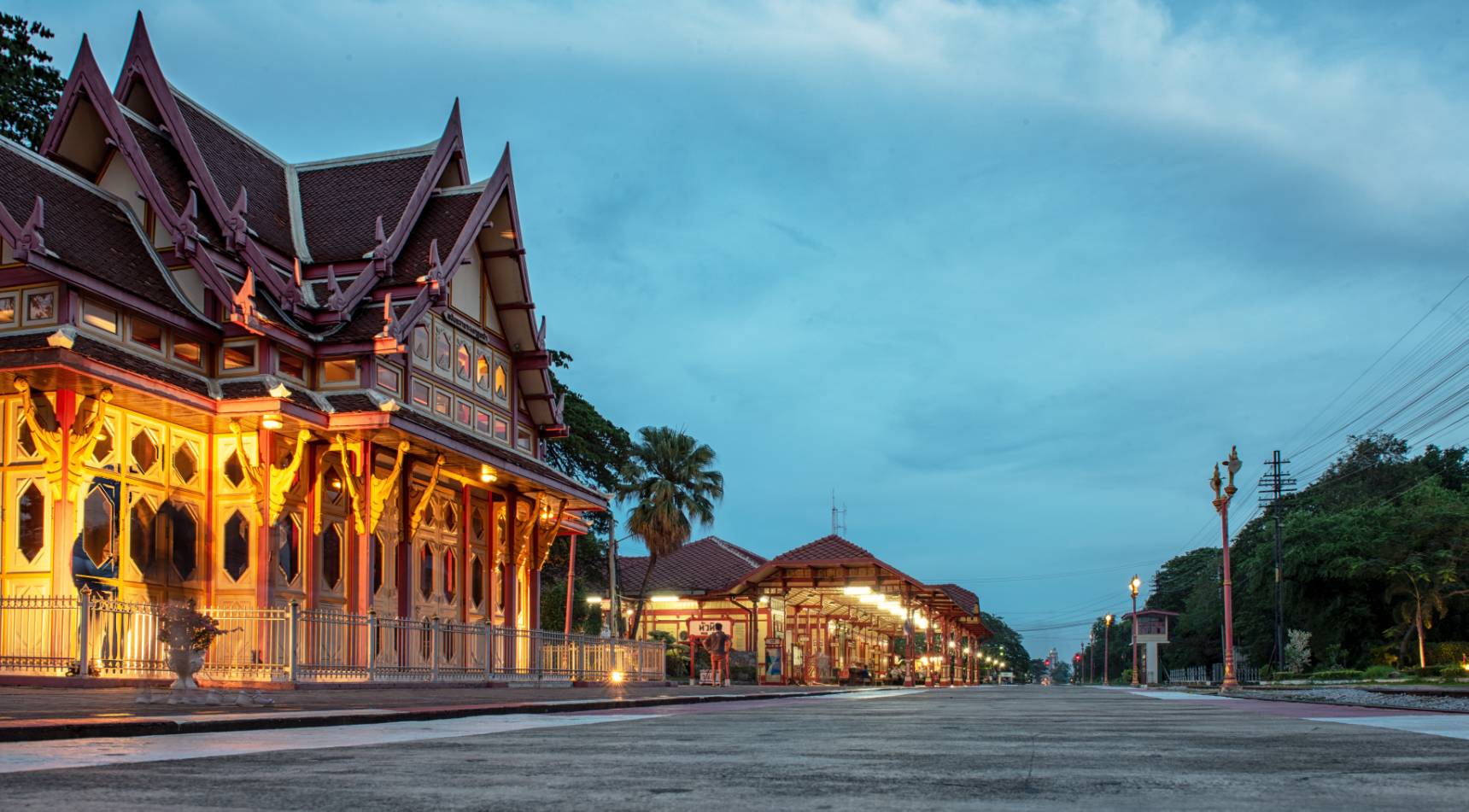 Our Town
Hua-Hin is known for its quiet and tranquil atmosphere.
Hua-Hin is one of Thailand's oldest seaside towns, having been 'discovered' in early1920's by members of the royal family who arrived in the resort by courtesy of the newly-laid southern railway from Bangkok. The various summer palaces built then and subsequently, certainly help to explain how Hua-Hin, welcomed such important regular visitors.
The main beach of Hua-Hin is a beautiful curving bay which, at low tide, reveals up to 100 meters of golden sand.
The town's attractions include a lively market, fishing port and endless souvenir shops, seafood restaurants and several first class golf courses.